Our Services
Professional HVAC
Services in Loveland, Colorado  
The air is warmer and flowers are beginning to perk up again. Spring is clearly on its way, and after a long, cold winter, both homes and humans are ready
for rejuvenation. To prepare for the seasonal shift, there are a few steps you should take to ensure that your residential or commercial property is in tip-top
condition. The best time to schedule air conditioning maintenance is early or pre-spring. Any damage or stress caused by the unforgiving old man winter can be
treated and reversed with some springtime TLC. A/C maintenance includes a 60 to 90-minute professional walk-through and cleaning by a trained technician. We highly recommend scheduling bi-annual HVAC tune-ups, one in the fall for your heating and one in the spring for your cooling.
Why schedule HVAC Service in the spring? 
With warmer weather comes a renewed need for air conditioning. Late spring and summer are the peak times for blasting the A/C. It's also the busiest time of the year for HVAC repair specialists. Anything that can go wrong with overused air conditioning units, usually does, putting HVAC specialists in high
demand. By scheduling a professional tune-up before we hit peak temperatures, you're guaranteed a convenient appointment time, and a sense of relief heading into the heat. You'll know your unit is ready to perform reliably through the summer and any necessary post-winter repairs can be dealt with without much discomfort or inconvenience. Don't wait until your air conditioning system breaks down on a hot and muggy day! Who knows how long you'll have to wait for service. Instead, take the preventative route and schedule professional maintenance in early spring.

Benefits of Springtime A/C Maintenance 
1. Reduce Energy Bills 
Are you looking for a simple way to lower your utility bills in 2017? Bi-annual tune-ups keep your unit up-to-date and your bills under control. The smoother your machine is functioning, the more reliable both the unit and the amount on your monthly bill will be. Remember, more build-up and neglect in your unit = more money and repairs.
We recommend maintenance because it's proven to reduce your heating and cooling bill by up to 20%, and as always, when you work with Service Champions, you get a 100% Service Guarantee.

2. Not Another Repair! 
Maintenance by trained professionals is guaranteed to curb the need for costly repairs. When maintenance is scheduled and followed through, we save HVAC units and wallets from more frequent breakdowns. These repairs are almost always more expensive than any preventative tune-up would have been.
Tune-ups and maintenance are meant to catch any problems before they become extensive and expensive. We catch any issue at its origin, ensuring that small issues don't become big emergencies later on. 

3. Extend the Life & Efficiency of Your Unit
Did you know that bi-annual maintenance could increase the lifespan of your HVAC unit by 30-50%? An average unit has a lifespan of about 15 years. With cost-effective maintenance plans, you're looking at least an additional 5 years. On the other hand, if you neglect professional maintenance for years on end, you could experience a major repair or breakdown before the unit hits its 10th year.
Better yet, maintenance not only extends the lifespan of your system, it also makes it more efficient. Routine maintenance tune-ups can improve your system's efficiency by 25%! 

4. Maintain Manufacture Warranties 
Without regular HVAC maintenance, the manufacturer may choose to void any warranties attached to your system. This is because manufacturers and technicians alike know how important regular maintenance is. So, in addition to changing your filters every 1-3 months, it's also important to maintain records of your regular professional maintenance.
The HVAC manufacturer may also choose to void your warranty if the unit was improperly installed, off-brand replacement parts were used, or you never registered the warranty in the first place.
Prolong the life of your unit and maintain your manufacturer warranty for as many years as possible by becoming an MVP Member at Service Champions.
With our HVAC Maintenance Value Plan, you'll be guaranteed two bi-annual HVAC service appointments and priority service.

What does a scheduled tune-up include?
We guarantee a 20-Point Precision Tune-Up & Professional Cleaning that covers all of the HVAC bases for your comfort and safety heading into spring. 

HVAC Maintenance Checklist 

Trained Service Champions technicians will perform a 60-90 minute precision tune-up and professional cleaning including the following 20 operations:

-  Blower Motor – measure amperage and voltage for proper operation
- Thermostat – test for proper operation, calibrate and level
- Clean existing air filter (as needed)
- Bearing – inspect for wear and lubricate
- Inspect indoor coil
- Condensate Drain – flush and treat with anti-algae
Inspect Condenser Coil
- Refrigerant – monitor operating pressures
- Safety Devices – inspect for proper operation
- Electrical Disconnect Box – inspect for proper rating and safe installation
- Electrical Wiring – inspect and tighten connections
- Test/inspect contactors for burned, pitted contacts
- Inspect electrical for exposed wiring
- Inspect and test capacitors
- Inspect fan blade
- Clean condenser coil and remove debris
- Inspect service valves for proper operation
- Measure Supply/Return temperature differential
- Inspect duct work for energy loss
- Compressor – monitor, measure amperage and volt draw and wiring connections 
Vida S. - Windsor, CO 
Fantastic—I use the services from Air Waves LLC a lot. I own many home properties, and so I use them whenever there's an issue, or if it's to just maintain the air conditioning units at each location. My experience with them has been fantastic. They are professional, and they show up when they are scheduled. They answer any and all questions I may have, and I work with them to set up service appointments ahead of time, so they are flexible with my time and needs. Also, if there's trouble with one of the units, they immediately answer my request to handle the issue. I plan to continue using them.
Century W. - Denver, CO 
Great Company—I work as a warranty representative for a home builder. When requested, service is addressed in a quick manor by reliable technicians. Great follow through by Airwaves. When Airwaves lets me know they will reach out to a homeowner and arrange any service, I have complete confidence in them. If they can provide the type of service they do for a home builder then I know they can do well for an individual that needs assistance directly.
Steve E. - Loveland, CO 
love this company—I wouldn't use anyone else, very professional with a personal touch of service.
Jaye L. - Loveland, CO 
Great service!—Great service reasonable rates. Air conditioner has been working great!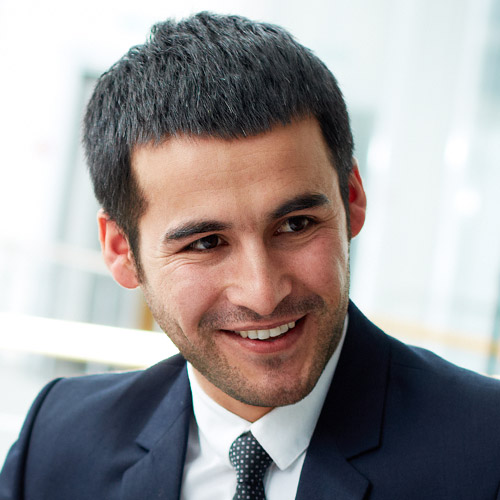 Neal P. - Windsor, CO 
Perfect!—Nice to have an honest and good team to work with in these days Thanks for a job well done. We always will hire them for all our work.